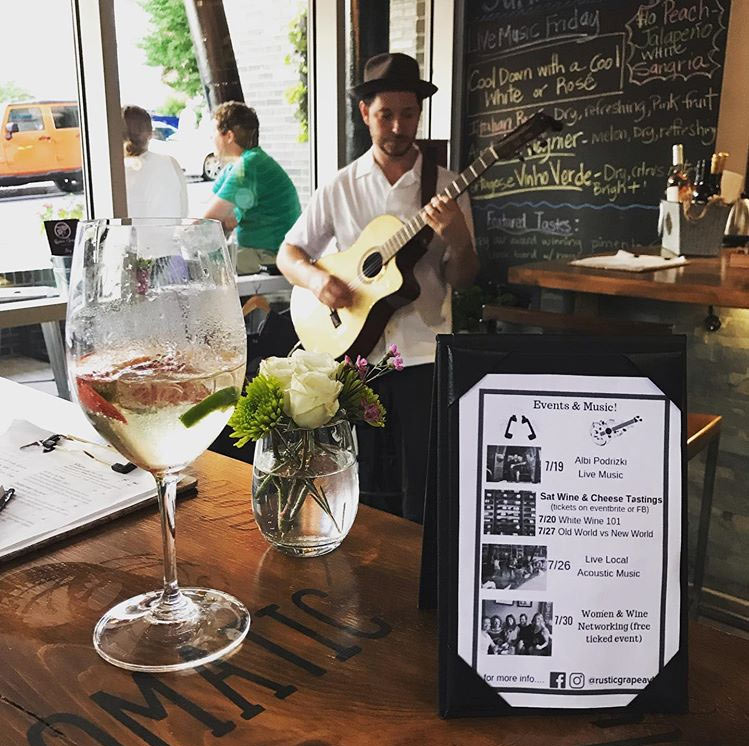 Albi arrived in Asheville, NC from Miami, FL in 2014. The move was prompted by his decision to leave a career in commercial real estate and pursue his true passion for music. Growing up with a French-American father and Mexican mother has given him a rich cultural perspective which has influenced his musical style and sensibilities.
Since arriving in Asheville, he has devoted himself full-time to developing his musicianship and has been studying with local guitar master Hank Bones. Albi formed the band Albi & The Lifters in 2014 and has successfully led the group since. He also performs locally as a solo guitar player. Albi has had the honor of playing at several of the finest venues in Asheville and surrounding areas including The Grand Bohemian, The Inn On Biltmore, The Rustic Grape, The Block Off Biltmore, J. Arthur's, and many more.
Singing in French, Spanish, Portuguese and English along with his classic jazz guitar playing is what distinguishes Albi in the rich and bubbling music scene of Asheville.